Please select the region where you would like to stay
to see a full range of our accommodation displayed
on a map to make finding your breakaway
that much easier.
Caravan and Camping Sites
Your search for caravan and camping sites is just one click away from here. If you are looking for location and contact details of thousands of camping sites across UK, Go Breakaway is the right place for you.

Our Caravan site finder can help you browse the right places to stay; enable you to fine tune your search results and then look for specific features, and facilities you require for perfect weekend breaks.

With us you can also find campsites in national parks, popular cities and towns, seaside resorts, historic sites, etc.

Click on the maps and see your favorite places to visit. We also provide you camp site web page links and reviews submitted by real people.

Contact us if you want to us to serve you better.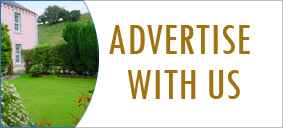 Go Breakaway, the UK's fastest growing weekend service provider helps you find places to visit and the best places to stay including self catering holiday cottage, bed and breakfast, guest houses and hotels.