Please select the region where you would like to stay
to see a full range of our accommodation displayed
on a map to make finding your breakaway
that much easier.
CARAVANNING & CAMPING
Caravanning and Camping has just got that bit easier!; Our choice of Places to Camp in the UK here at Go Breakaway will ensure you find your perfect camping break

We not only have some great places to camp, but some great places to stay too. So why not combine the choices and make an extra special weekend break out of your camping experience.

If you need help in where to go, then try our unique County Destination Guide will help you make your choice that bit easier and will guide you through our choice of Hotels, Luxury B&Bs, Holiday Cottages, Places to Stay within your chosen destination.

We know that the hardest part is deciding where to go to make your perfect breakaway!

If you are interested in seeing your Caravan Park, Camping Site advertised with Go Breakaway, then register here and let us promote your business in the way it deserves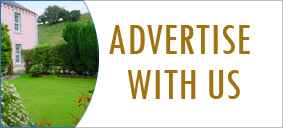 Go Breakaway, the UK's fastest growing weekend service provider helps you find places to visit and the best places to stay including self catering holiday cottage, bed and breakfast, guest houses and hotels.