Please select the type of accommodation and
region that you would like to visit.
Luxury
Small & Friendly
Romance
Selections Designed for You
If you are looking for somewhere special for a weekend break, then our Selections Designed for You will have somewhere perfect for you. We have some of the UK's best places to stay and places to eat just waiting for your perfect breakaway.

Our Selections are by invitation only and all provide that something special for their guests, so you can be assured that you'll be choosing the right place for your breakaway. Whether it's a Luxury Hotel, one of our Small & Friendly Bed & Breakfasts or a Holiday Cottage with the home from home touches you can rest assured we'll have something to make that special breakaway for you.

The hardest thing is just making your mind up where to go! Want to see your Hotel, B & B, Cottage or Restaurant listed here;
Then register with us and let us promote your business the way it deserves.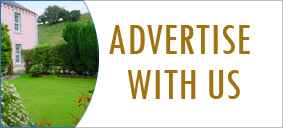 Go Breakaway, the UK's fastest growing weekend service provider helps you find places to visit and the best places to stay including self catering holiday cottage, bed and breakfast, guest houses and hotels.