Welcome to Go Breakaway.
At Go Breakaway we pride ourselves with offering your business the most professional and clear advertisement available. We have taken into account what's important to you when advertising your business, so you can rest assured that your advert will hit all the right spots.
We know how important it is to you that you're easily found and that's why we invest to ensure our services are highly ranked on Google and are seen across some national publications. We strive to ensure that the thousands of people that use our services each month can find you business with ease - That's why we limit the number of advertisements we offer! Our philosophy is not to create yet another search engine within a search engine (google), as we believe that this only leads to users jumping between different online guides and potentially missing you. Our approach to limit our advertisements on our Advantage Plus Services ensures that your advertisement will be found with ease, and more likely to be booked by our visitors. We call it our Select Few.
Why Advertise with Us?
We want your advertising to succeed
Page 1 rankings on Google.
Thousands of visitors use our services each month looking for Places to Stay & Visit.
Three great advertisement choices that put you in control of your advertising.
Advertisements that showcase your business to it's full potential - See an example
Access to our 20,000 targetted social media followers all for our Advantage Plus Clients.
Try before you buy with our 3 month complimentary Advantage Service.
More than just accommodation.
Go Breakaway is about more than accommodation. We not only provide one of the leading online accommodation guides, but we can also enhance your overall online presence through our Go Advice Business. Just email us to see how we can help you.

Our prices have been reduced. Our leading Advanatage Plus Service is now just £20 PA.
Our Advantage Plus Extra Service - £35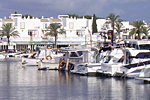 Our Advantage Plus Extra Service gives your business maximum exposure on our Home Page and throughout our service. Limited to only 250 advertisements, and by invitation only, it is for those businesses who provide their guests with that something extra to ensure they get their perfect breakaway. If you want your business to gain the most prominent exposure on our service, then join us today.
Start membership enquiry »
Our Advantage Plus Service - £20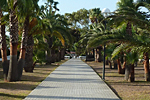 Our Advantage Plus Service brings the full benefits of Go Breakaway and ensures that you will be easily found on our service. Our service includes: Featured Listings, Priority in Searches, Regular place in our Highlight, Mapping, Late Ideas for Special Offers and access to our Social Media followers. Limited to just 1,500 advertisements across our entire service it will ensure you are found with ease by our thousands of monthly visitors. If you want your business to benefit from all this, then join us today.
Start membership enquiry »
Our Advantage Service - Three Months Free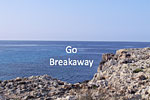 Our Advantage Service brings you the same leading advertisement to showcase your business and a place in the search results within your selected category. Our Advantage Service is our complimentary service and you will have the full use of our service for 3 months at no cost to you leaving you to decide whether you want to upgrade to one of our more visible services. If you want your business to benefit from 3 months advertising for free, then join us today
Start membership enquiry »
Go Breakaway, the fastest growing leisure provider helps you find places to visit and the best places to stay including villas, bed and breakfast, apartments and fincas.