Please select the type of accommodation and
region that you would like to visit.
Cottages
Caravan & Camping
Holiday Villages
Self Catering
Holiday Cottages & Self Catering
Looking for a place to stay in the UK, then here at Go Breakaway we are here to make that just a bit easier for you, while still giving you a great selection of Holiday Cottages or Self Catering accommodation to choose from.

Our choice of Holiday Cottages or Self Catering Accommodation across the UK will always leave you pondering where to go. So whether you want to sample the Cream Teas in Devon, the Jurassic Coastline of Dorset, Dramatic Coastlines of Cornwall or lovely strolls in the New Forest then you can be sure you're at the right place to be.

We are here to help you make the perfect choice for your breakaway so that you can make the most of your breakaway. Whether is it for weekend breaks or a bit longer vacation our unique County Destination Guide will help you make your choice that bit easier and will guide you through our choice of Hotels, B&Bs, Holiday Cottages, Places to Stay, Places to Eat within your chosen destination.

The hardest part is deciding where to go!
If you are interested in seeing your Holiday Cottage or Self Catering Accommodation advertised with Go Breakaway, then register here and let us promote your accommodation in the way it deserves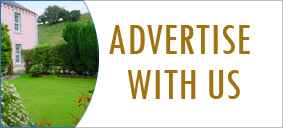 Go Breakaway, the UK's fastest growing weekend service provider helps you find places to visit and the best places to stay including self catering holiday cottage, bed and breakfast, guest houses and hotels.